Painting pouring has become an increasingly popular form of art, with a wide variety of techniques. However it can seem quite wasteful. A fun way to make use of the runoff paint from your artwork is to let it set and make jewelry out of it.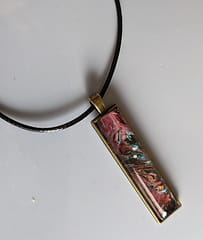 Supplies to Make Paint skins
Pouring medium
Paint
Mini plastic shot cups
Lollipop sticks
Plastic bottle
Parchment paper or plastic
There are lots of videos on youtube showing various paint pouring techniques in order to make your skins. Below is a good example if the basic technique.
Place parchment paper or plastic underneath your paint pour as you tip it to catch the runoff. Let the runoff set fully, I left it for about a week to ensure it was fully dry. Once the paint is fully dry it is like a skin that can be peeled off the plastic.
This was the skin I ended up with after it set.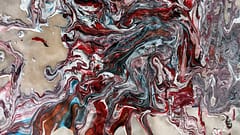 Supplies To Make the Jewelry
Glass dome cabochons
Diamond Glaze
Pendant trays
E6000 craft glue
Fully dried paint skins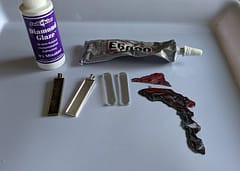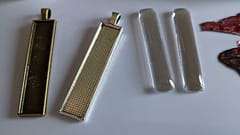 Take you cabochons and move it over your paint skin until you find a spot you like
Using your diamond glaze, glue the cabochon down onto the skin, press down hard to remove any air bubbles and let it dry.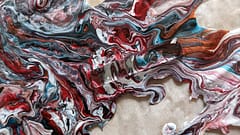 Once the glue has set and the cabochon is secure, cut around the cabochon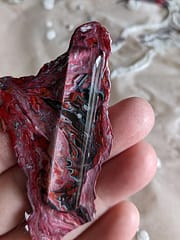 Trim the excess skin away as close as you can to the cabochon. Then use your E6000 craft glue to glue to the base tray.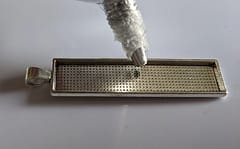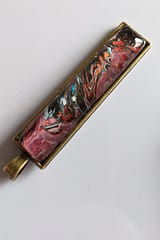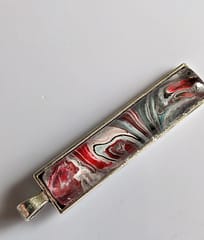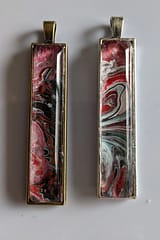 When gluing the cabochon into the base tray try to be sparing with the glue as you do not want it to seep up onto the sides of the glass. If you do get some tackiness around the edges you can clean this off with isopropyl alcohol.
Like and follow our Artisanal Panda facebook page for all the latest posts, updates and notifications.